It's officially fall which means it's officially time to start planning for Halloween and once you start planning for Halloween all the other holidays seem the start seamlessly falling into place. I love it.
Halloween planning for me means DIYs out the wazoo usually beginning with my costume but this years I am finding myself pretty inspired by some images I had saved on my computer.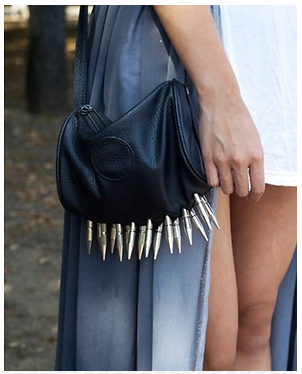 Love these bullet-like spikes and you can find them for
$13.40
at StudsandSpikes.com. They sell all kinds of them and it's awesome because you can pretty much apply them to anything that needs roughing up, like a pair of cut-offs for example,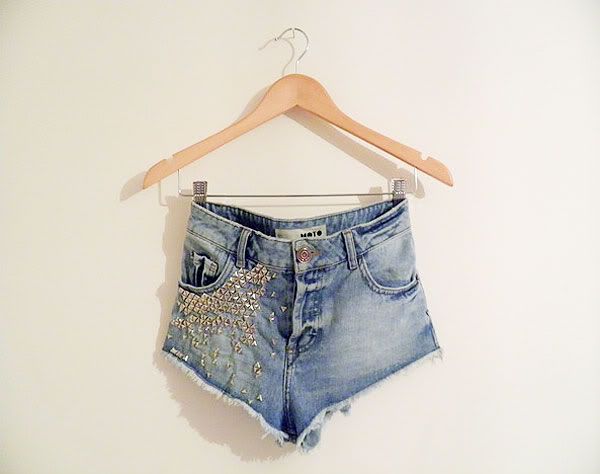 I've show this before but the way the triangle studs were placed makes it look like glitter. Studs and Spikes does not sell triangle studs but even just regular pyramid studs could look amazing if applied the right way. Wouldn't it be cool to use three different sizes? It makes those cut-offs go from potentially trashy to completely acceptable.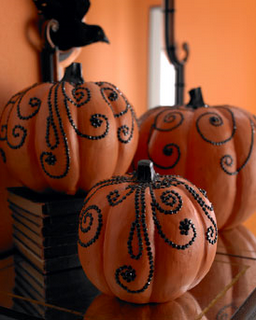 This is another great "studding" idea except even cheaper and easier to find are thumbtacks! I love pumpkins and I love carving them but sometimes it's just too much work. This isn't quite the same effect as a fun carved pumpkin, and you can get to the seeds to roast them but I think it looks really neat. I would just want to make sure that I put the pumpkins out close enough to Halloween so they wouldn't be rotten by the time I pulled the thumbtacks out.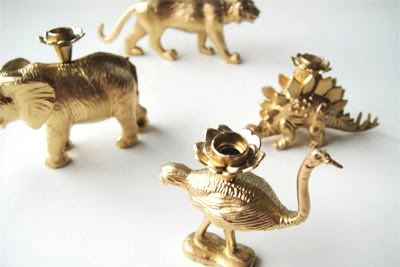 Concerning a different holiday, birthdays, how cute are these candle holders for cupcakes??! I found this on
This Is Glamorous
a while ago and I still think it is an awesome idea. Little plastic animals + candle holders + gold spray paint = ultra glam birthday accessory.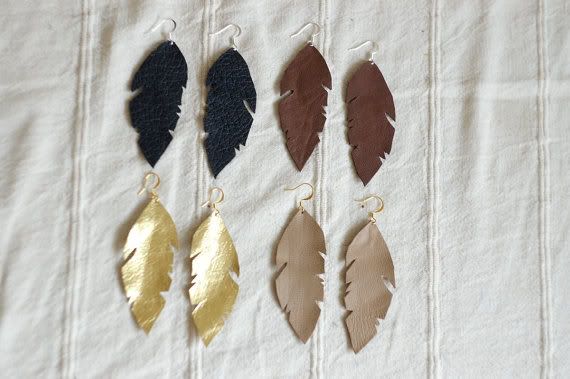 These are from Etsy by
Still With You
. Back when I was making a dream catching I bought this blue suede skirt from Goodwill and cut it up to use the suede for making some of the feathers and those earrings totally reminded me of that and how you can find some good fabric to use for small projects if you purchase clothes that you take apart.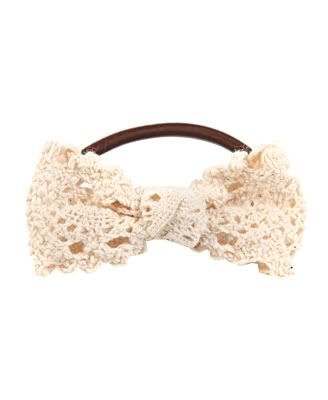 This is a hairtie from Forever 21 and HOW easy would it be to create that yourself? I find lacey tablecloths at Goodwill ALL the time along with just tons of housewares that I could make this sort of thing from.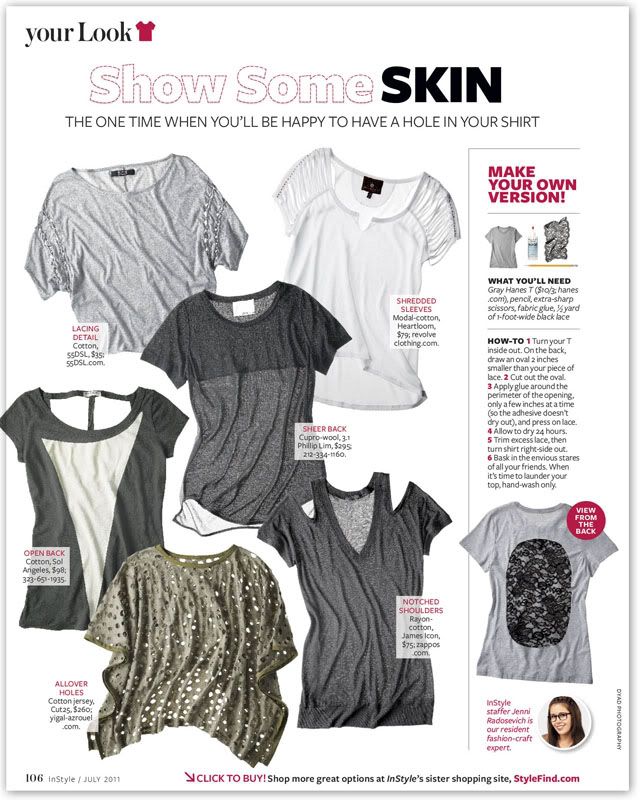 This here is a FABULOUS DIY idea from
I Spy DIY
except she originally did it for InStyle magazine. Totally going to look into t-shirts and lacey fabric today at Goodwill (I am TELLING you, before you set food in a fabric or craft store, GO TO GOODWILL. What happens is crafty old ladies end up with this massive amount of crafty STUFF and end up needing the space for more crafty stuff so they give it away. You can find embroidery thread, old curtains (for fabric), ends of fabric bolts, scraps, yarn sometimes even beads. So ALWAYS check second hand stores first!)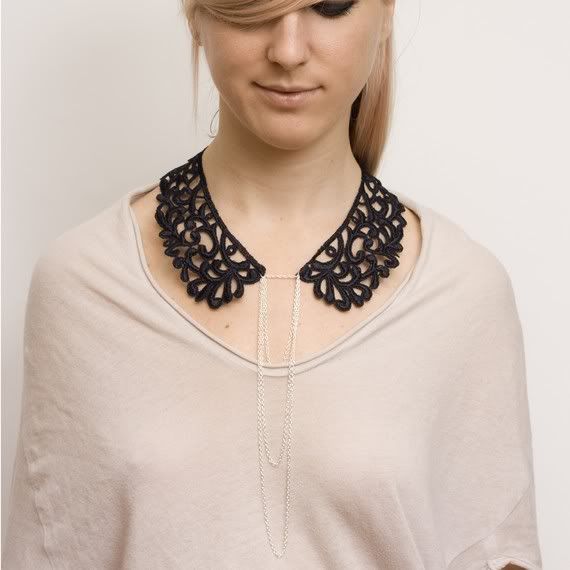 Finally this lace collar which is also originally from Etsy but I'm sad because I cannot find the original location. I just love the chain detail and I have plenty of left-over chain from a DIY failure so it's something I could look into making as well.