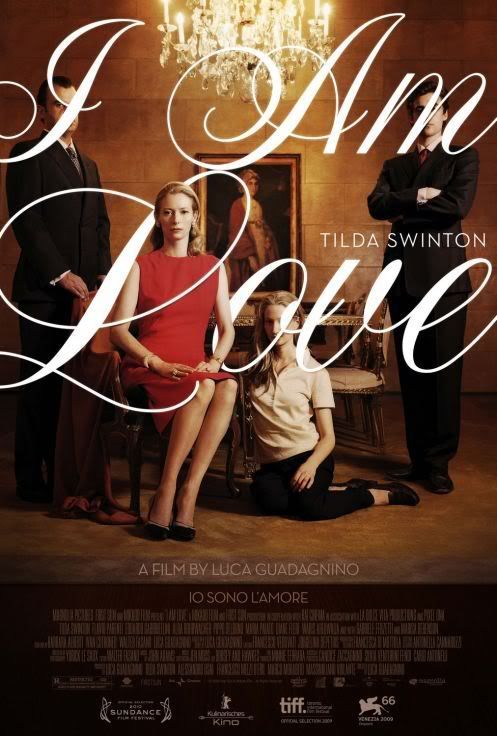 I am a sucker for beautiful typography and the moment I laid eyes on this poster at the movie theater I was former employed at I KNEW I needed it. Lucky enough, I procured it without struggle.
There is so much to love about this poster. I love the focus on Tilda Swinton's character with her red dress and her head poking through the L. I love how the words expand past the edge of the poster. I love how the simple title is written in HUGE letters in a font that would normally never be considered for a title font.
So much to love. I need to get a 27x40 frame for it, I've been mutilating it with pushpins for too long.