Retro, mod, modern, Danish, mid-century, call it what you'd like- I adore it. My particular love for it comes in the form of dishware. Which, lucky for me, is very abundant.
My favorite thing about dishware from that era is how damn festive it. Forget clear glasses I want stripes and stars and a rainbow-array of colors. It will make my orange juice taste that much better.
My first mid-century dishware purchase came recently in the form of these Libbey Continental Cups: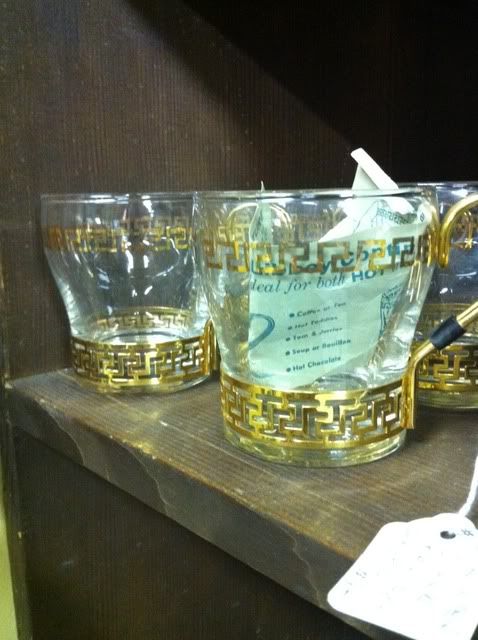 I saw them in my favorite antique store and knew I had to have them despite having no place for them. The hot/cold cup novelty plus the gold Greek-inspired detail completely won me over.
This favorite antique store of mine is actually closing (owners personal decision, not going out of business) and I am devestated save for the fact that everything in the store is 40%. Today I went in and was instantly smitten with all the mid-century dishware I hadn't really noticed before and at even more competitive prices than before (one of the reason I love Main Street Antiques so much is their very fair pricing).
love the way the bowls are displayed above the kitchen in this photo from
Design*Sponge
.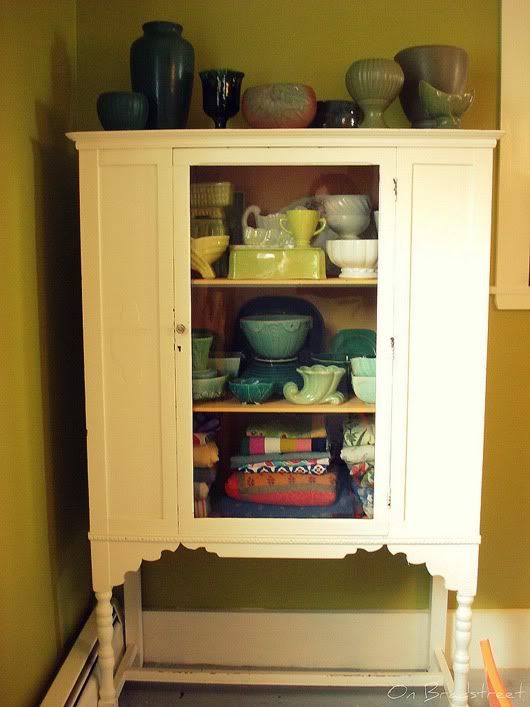 another great combination ceramics and linens display in a very versatile hutch.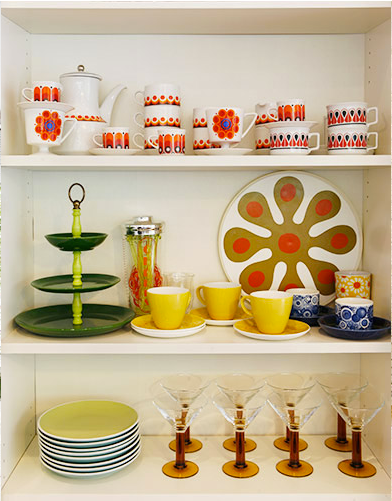 One of the best displays I've seen yet with such a great combination of colors in this photo by
Bob Connor
via
sf girl by bay
.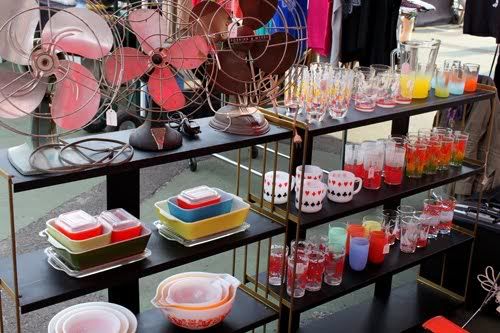 Those nesting Pyrex pans and bowls come in such happy colors.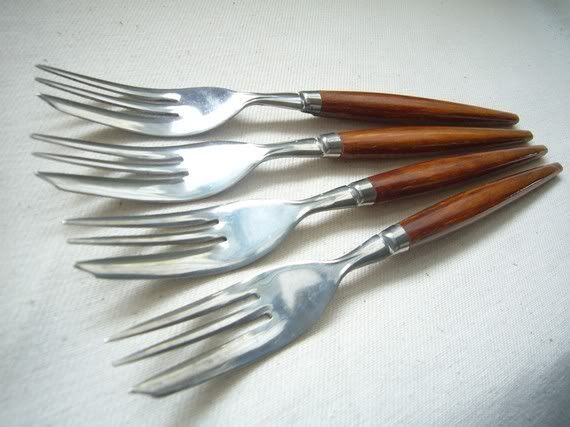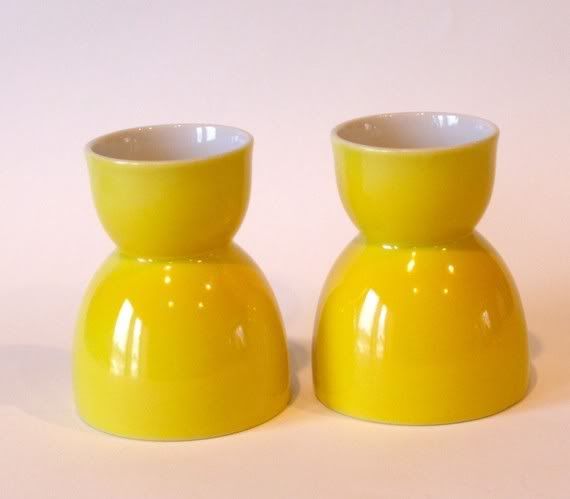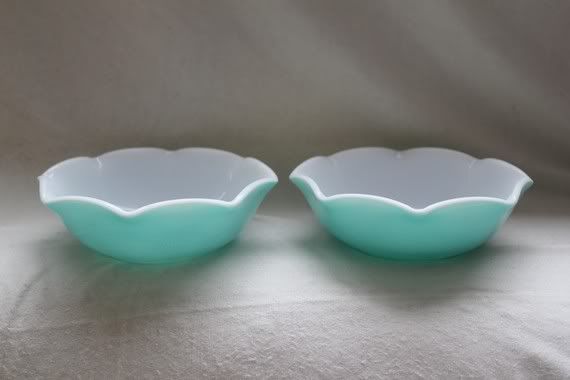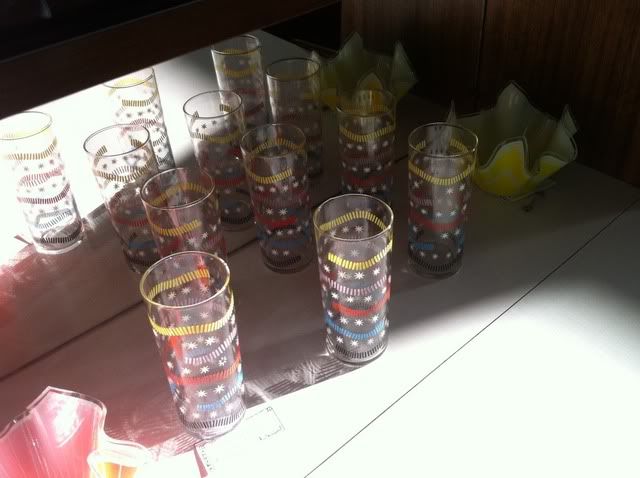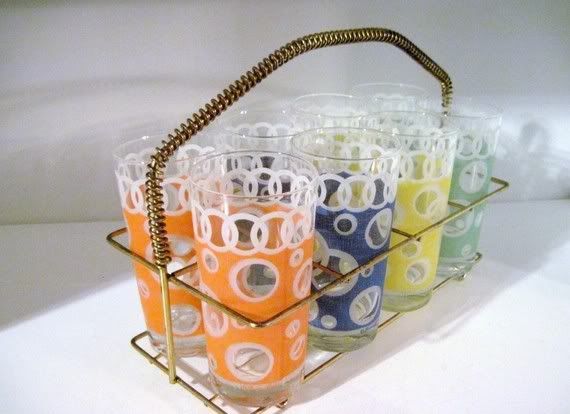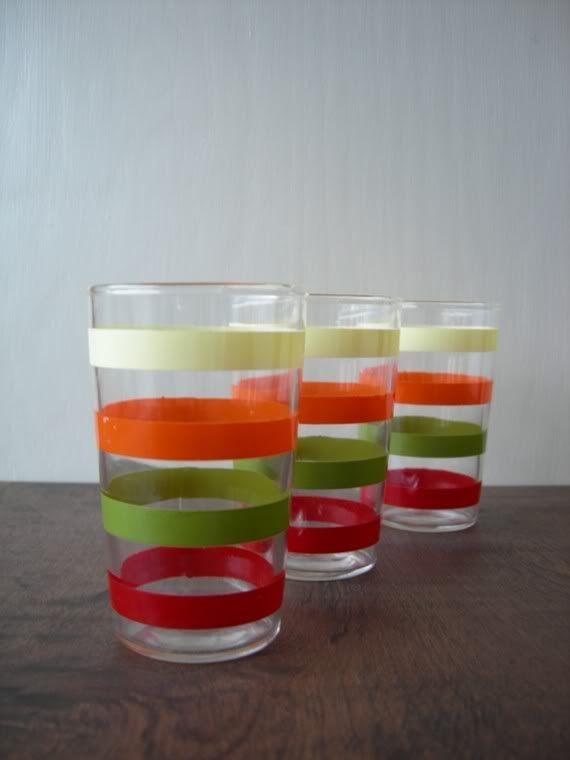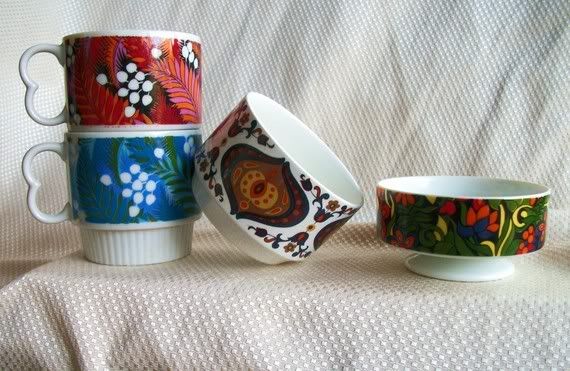 Such lovely colors and colorful patterns.