The following are some interiors so inspiring I haven't been able to stop thinking about them.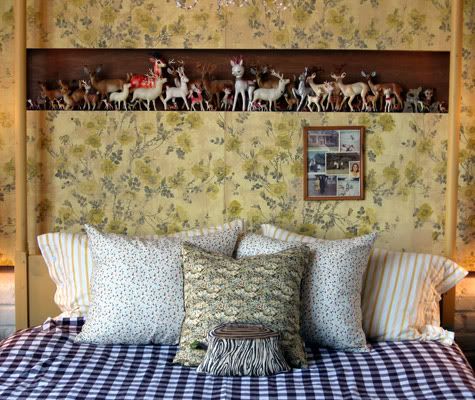 I have completely fallen in love with the displayed collection of little toy deer in this above-bed shelf.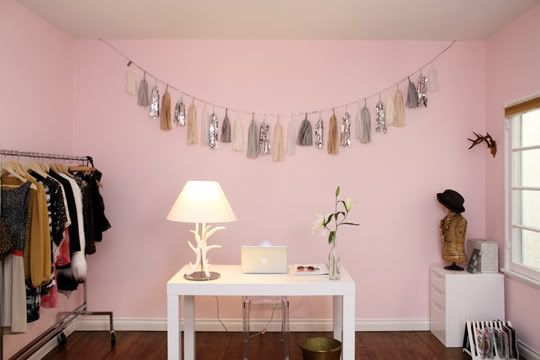 I think that the pink/white/gold/silver/clear palette of
Emily's
office is brilliant. I love how she incorporated
the Ghost chair
so effortlessly.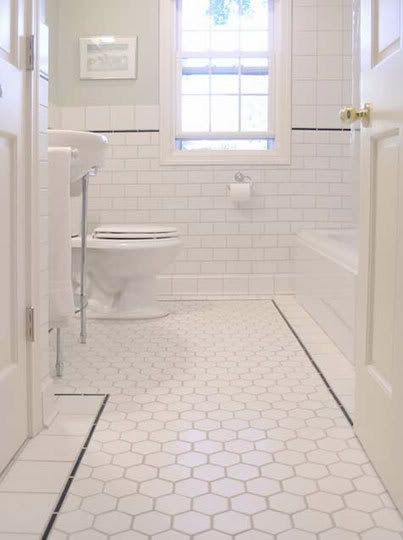 Every since I first laid eyes on this picture I haven't been able to forget the contrast of the subway tiles and the hexagonal tiles together in one room. Such a thrill for the eye.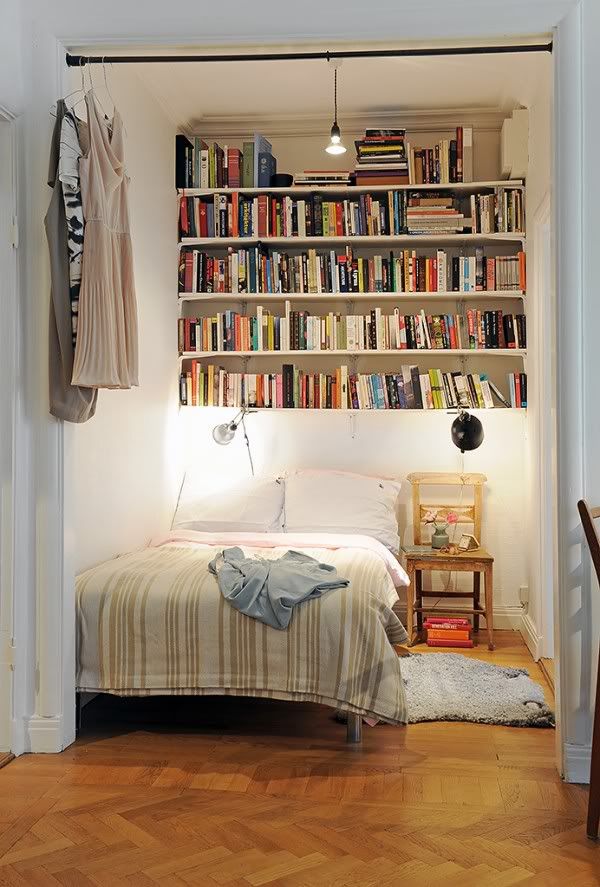 High ceilings, nooks, built-in shelving, herringbone floor more than a few of my favorite things. I like the asymmetrical quality to it.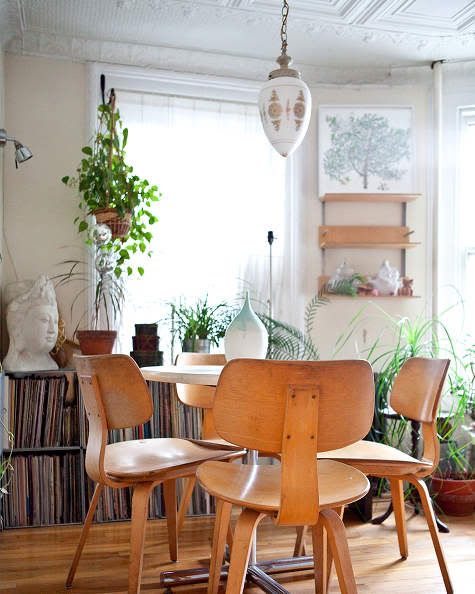 The plants, records, wooden chairs and Buddha bust really give it a 70s vibe but as soon as you look up and see the molded ceilings your sense of time is thrown off in the best way possible.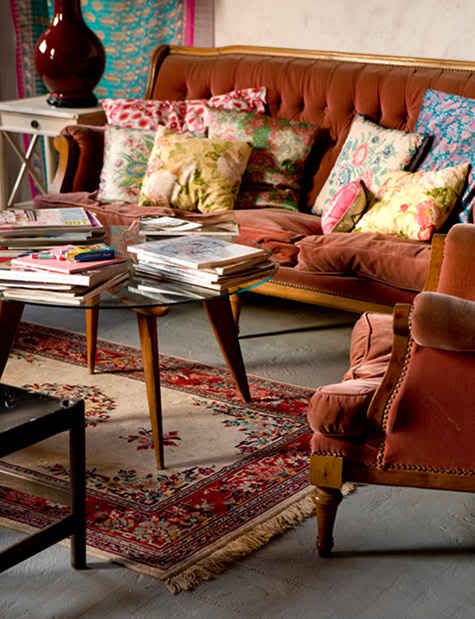 So much rich color and texture melded together in perfect harmony. I want that wooden-legged-glass-topped table! I love how "beautiful" can also looked "lived in."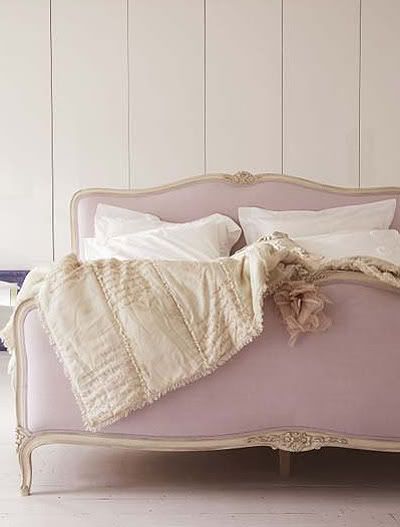 Excuse my French but how fucking dreamy is this bed?